What We're Doing
NB Housing Partners has some exciting initiatives for relieving the housing crunch in New Braunfels. Our two current programs are the Sunrise Apartment Homes and a partnership with the San Antonio Food Bank.
Sunrise Apartment Homes
Planning and construction are currently underway for our 43-unit complex which will offer affordable temporary housing to individuals and families in New Braunfels. In addition to augmented rental rates, residents will benefit from continued case management to help them become self-sustainable. The property is located on South Seguin Avenue and will serve as a temporary sanctuary for up to 24 months.
Partner Agencies
A number of local charities offer assistance in helping us achieve our goals. Crucial contributions have been made through our partnership with: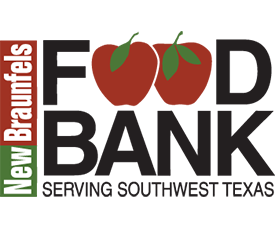 New Braunfels Food Bank
NB Housing Partners donated land upon which the San Antonio Food Bank is organizing a 28,000-sq ft, two-story fulfillment center in order to provide efficient distribution of food aid to regional non-profit organizations.
In addition to warehouse and distribution space, the facility will provide educational opportunities, meeting rooms, and a community garden. It will also provide much-needed jobs for local residents.